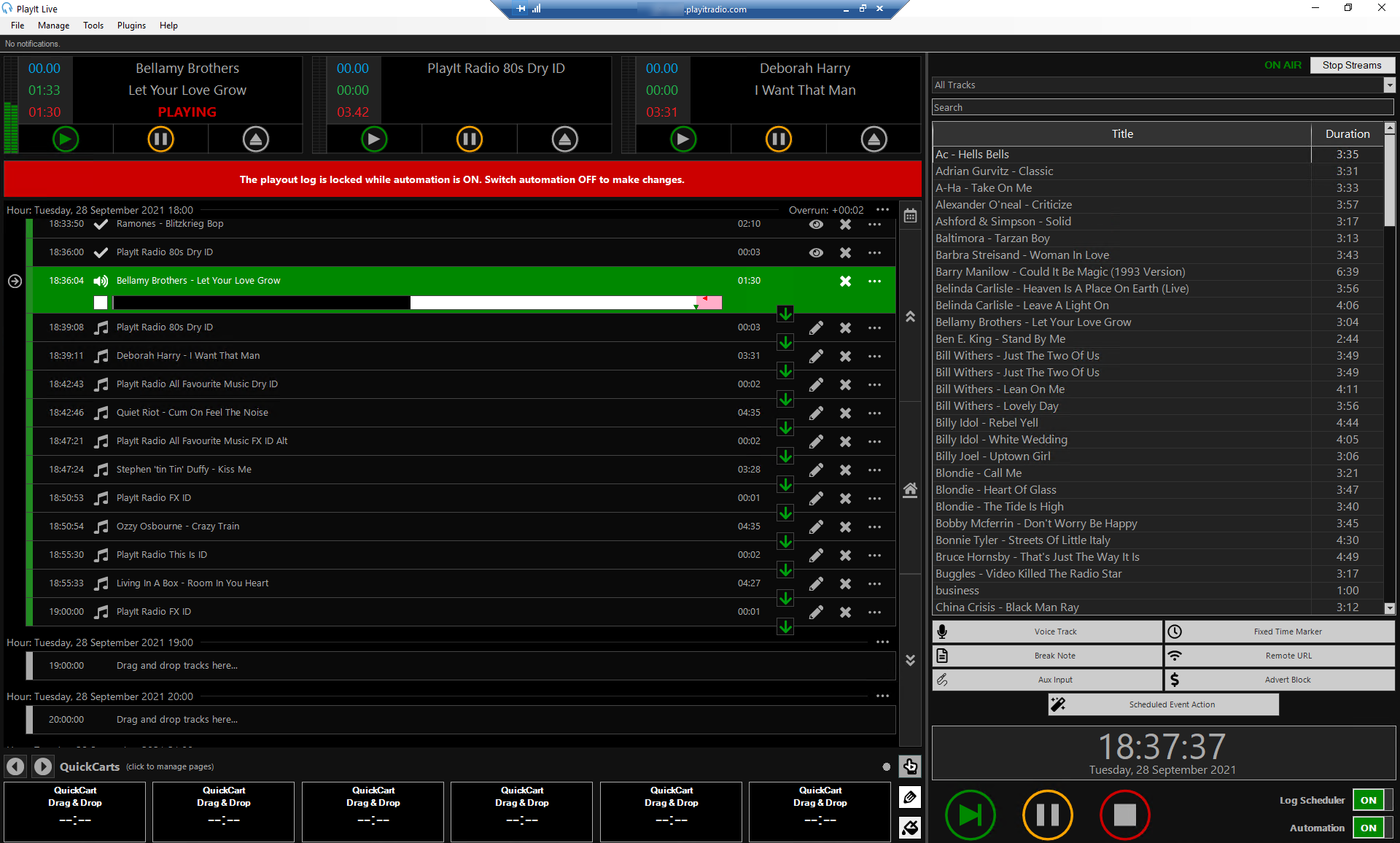 With a hosted PlayIt Live server, we will take care of setting up PlayIt Live and the associated software to get you on the air. You just add the music and schedule and you'll be off and running.
What you get as standard:
PlayIt Live with all three modules: Remote Management, Voice Tracking and Advanced Scheduling
Remote Voice Tracking via PlayIt VoiceTrack
Remote management of PlayIt Live data via a web browser.
Priority Streams feature to bring in remote presenters from their own studios.
Icecast server for streaming to your listeners
Superfast 1 GBit/sec connection for all your streaming needs
Internet Broadcast plugin set up to connect to the Icecast server
Audio Processing plugin for applying dynamic range compression
Filezilla FTP server for an easy alternative for uploading music
Dedicated server hosted in the Netherlands (4 cores, 16GB RAM)
Windows Server 2019 with Remote Desktop Protocol (RDP) login
1TB hard disk space for storing your music and station imaging
Personalised .playitradio.com and .playitstream.com domain address
Secure SSL connection
We also provide other options at an additional cost - please enquire:
Stereo Tool broadcast audio processing for an enhanced sound
Faster 2GBit/sec or 5GBit/sec connection options
Additional disk space and SSD option
You will need to provide your own music and station imaging and ensure you have paid relevant music licensing fees.
Pricing starts from USD $150 per month (when paid annually) or USD $225 per month (when paid month-by-month)
If you are interested in a hosted PlayIt Live server you can get in touch via the form below: